Click On The Title to View Today's Footage

! Grant it! The parade was short but we were just happy to celebrate. Now, like my mom politely told NBC 5 News today that we should have made it downtown at 5 a.m. because it was very hard to get around at 7 a.m. About 10,000 people were able to sit in front of the A.A. The rest of the people were just staggering around anywhere you can find. My experience was pleasant I go to see people I know like,

a high fashion jewelry designer I know of from Celebrity Fashion Experience, Owner-Mark Cuban, City Of Dallas-Dallas Mayor, Oscar Winner Actor-Jamie Foxx, Basketball Players- Dirk Nowitzki, Jason Terry, Jason Kidd

, and more. Basically, over 300,000 people in attendance. Dallas finest police was great. No arrest. Overall it was a fun experience. Thanks Dallas! Go Mavs! Here's some footage of today's event.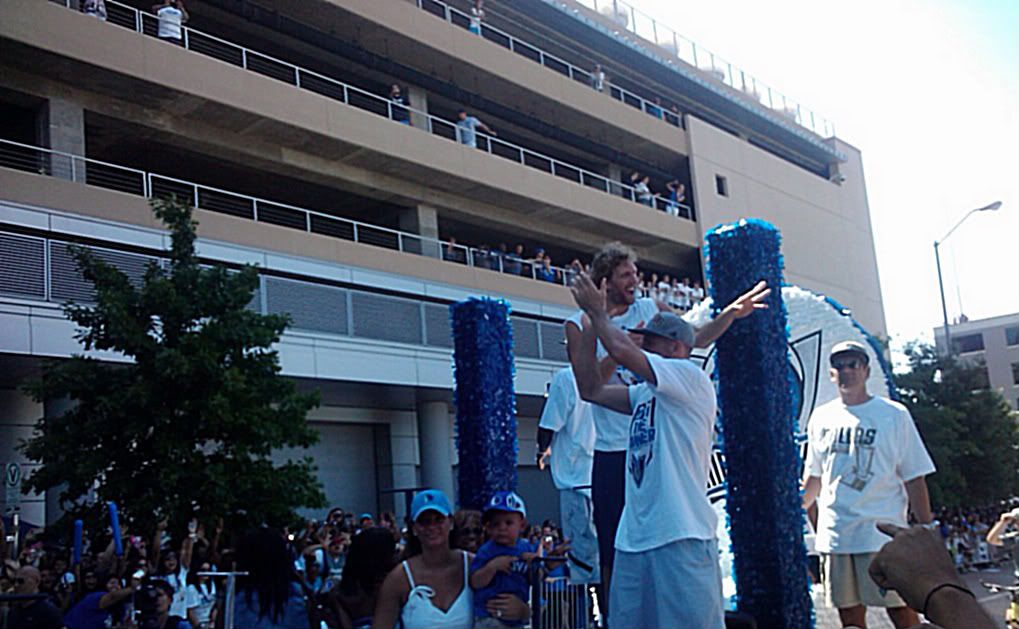 Add caption